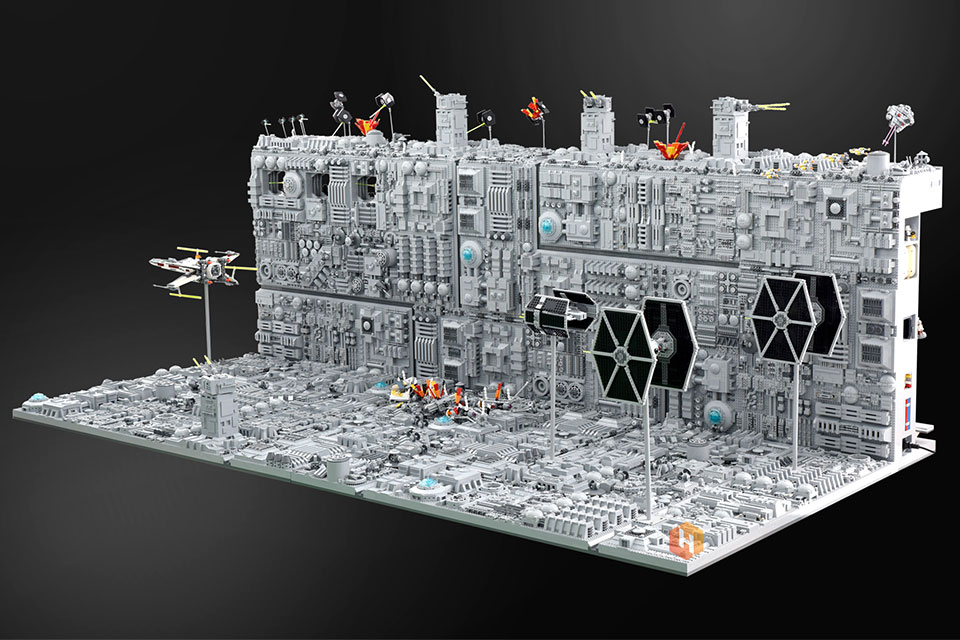 South Korean LEGO Certified Professional Wani Kim, with the help of Olive Seon, has created an incredible replica of the Death Star Trench Run scene from Star Wars: Episode IV – A New Hope.
The LEGO diorama—which measures 2,680mm (8.79 feet) long, 1,370 mm (4.49 feet) deep, and stands 1,100 mm (3.60 feet) tall— features defensive turrets, along with Luke's X-Wing, the wreckage of another Rebel ship, and Vader and two TIE Fighters in pursuit.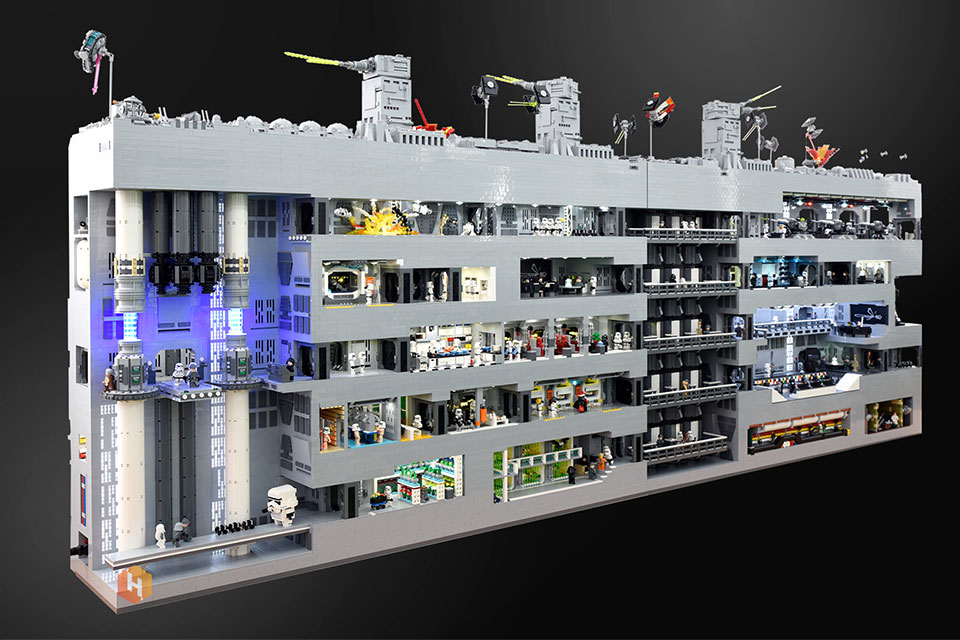 The build required 80,000 LEGO bricks to complete and even includes a cutaway of the back, revealing the insides of this astronomical object. If that wasn't enough, an Arduino was used to coordinate flashing effects to further enhance this iconic recreation. 
Additional images of this impressive project, plus some of Kim's other work, can be found on his Instagram page.