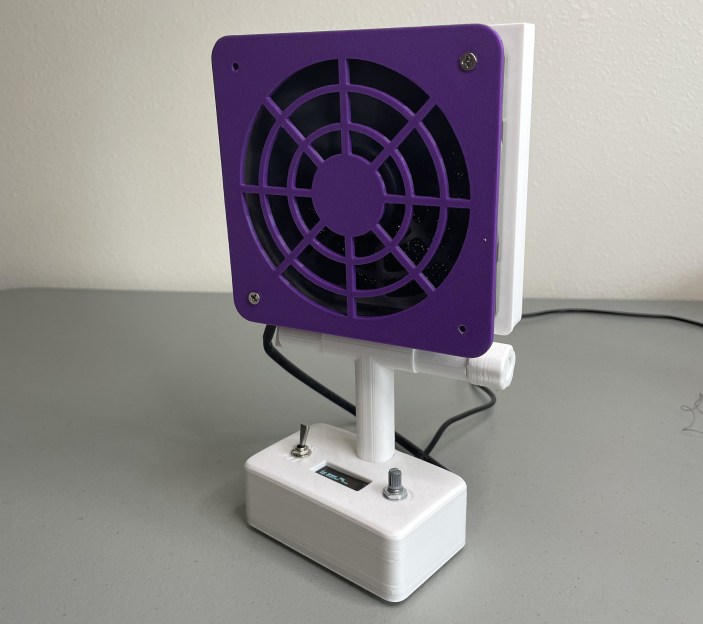 If you solder (and we know you do), you absolutely need ventilation, even for that lead-free stuff. Fortunately, [tinyboatproductions] has gotten into air quality lately and is here to help you with their snappy 3D printed air-filtering design.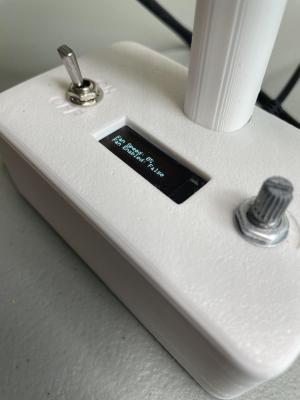 At the heart of this build is a 120 mm notoriously-quiet Noctua fan coupled with a carbon filter. It does what you'd think — position the fan the right way and it sucks the air through the filter, which catches all those nasty particles.
The only problem is that the Noctua uses PWM, so there's no governing it with a just potentiometer. To get around this, [tinyboatproductions] introduced an Arduino Nano and a buck converter, both of which were admittedly a bit overkill. Now the speed can be controlled with a pot.
Once control of the fan was sorted, [tinyboatproductions] decide to add an OLED display to show the fan speed and power condition, which is a nice touch. Be sure to check out the build video after the break.
If this doesn't have quite enough features for you, here's one that's battery powered.