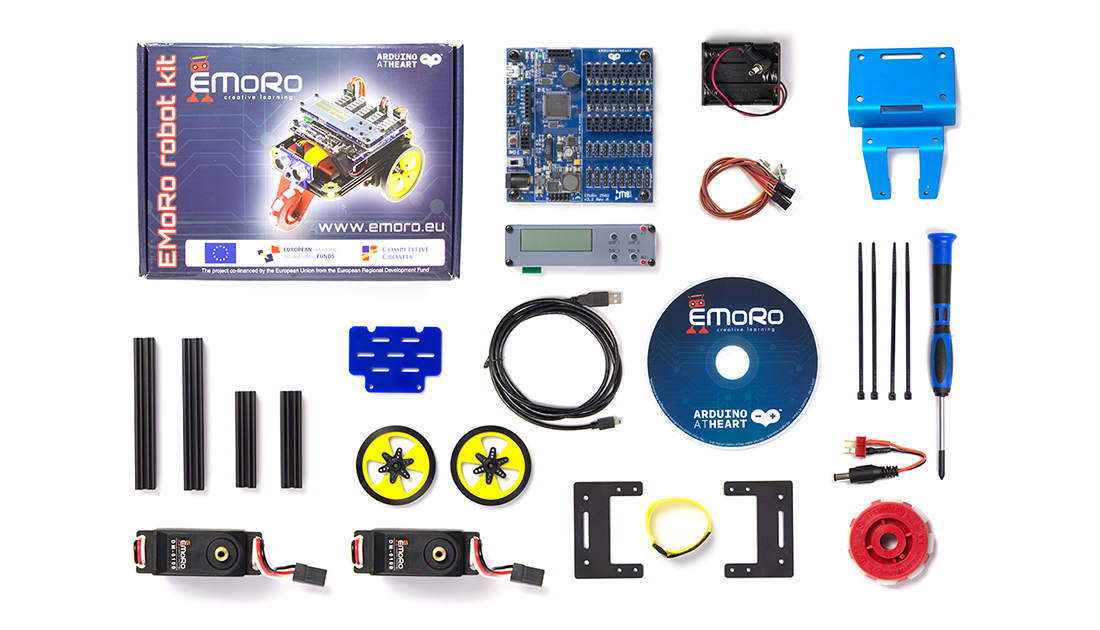 We're excited to welcome Croatian startup Inovatic ICT and its EMoRo Kit to our AtHeart program!
EMoRo (Educational Mobile Robot) is an Arduino-compatible robot designed to encourage logical thinking and technical curiosity in a fun, engaging way. The solder-free DIY kit consists of a robust aluminum chassis along with easy-to-connect components like servos, sensors, and relays. It also supports other construction sets like LEGO Technic, Eitech, and Fischertechnik.
Based an ATmega250 board, EMoRo can be programmed using the Arduino IDE and upgraded with the addition of interchangeable modules, such as Bluetooth for Android device control, an LCD display, push buttons, and an accelerometer, gyroscope and compass for navigation. Built-in safety features include step-down regulators, thermal shutdowns, under-voltage lockouts, and cycle-by-cycle over-current protections–all of which make the EMoRo rugged enough for beginners, yet versatile enough for advanced Makers.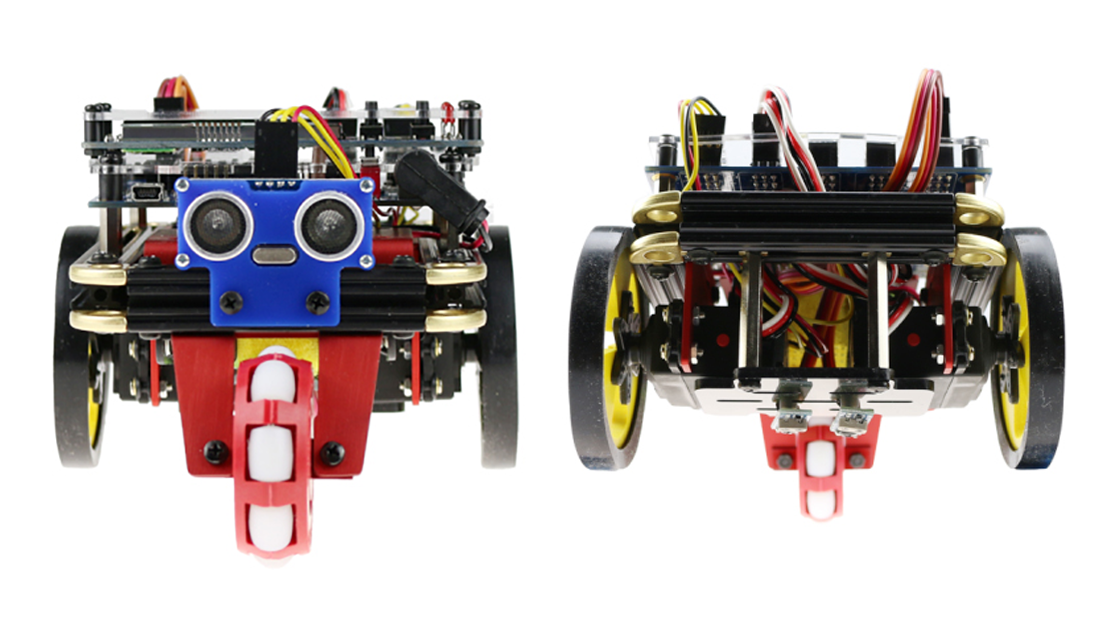 According to Boris Jakov Anic-Kurko, Inovatic ICT Managing Director: 
EMoRo originated as a result of our vision to create a tool that would introduce the world of robotics to children and spark their interest in technology and programming. With that vision in mind, we have decided to use the programming platform Arduino, as the world's most used and popular programming platform when it comes to programming small educational robots.
Interested in EMoRo for your next robotics competitions or as a tool in your STEAM class? You can now buy a kit here!