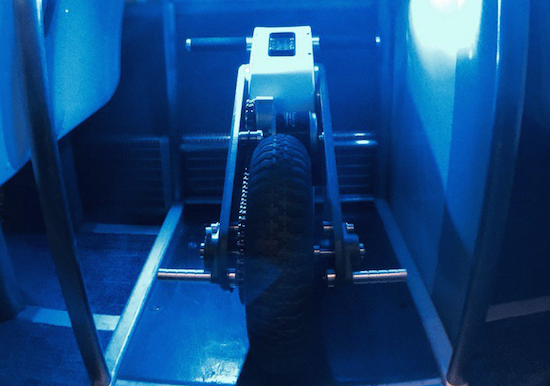 Some people drive their car to work. Some walk. Others ride their bike. Well, in Nick Thatcher's case, he prefers to hop on his own electric unicycle. The serial creator of self-balancing vehicles has just completed his latest project, dubbed  "Plan-B."
Unlike his other builds, this time Thatcher set out to make Plan-B a true "commuter" unicycle with the utmost portability–boasting a foldable design, a handle on its rear for easy carrying, and a LiFePo4 battery to keep it lightweight.
His newly-constructed personal transport is equipped with a 24V 350W geared motor and a SyRen 50A motor controller, along with an Arduino Uno and an IMU to help maintain the cycle's stability. Beyond that, Plan-B uses a wheelbarrow wheel with a chain drive from the motor.
Watch Thatcher commute in style below!