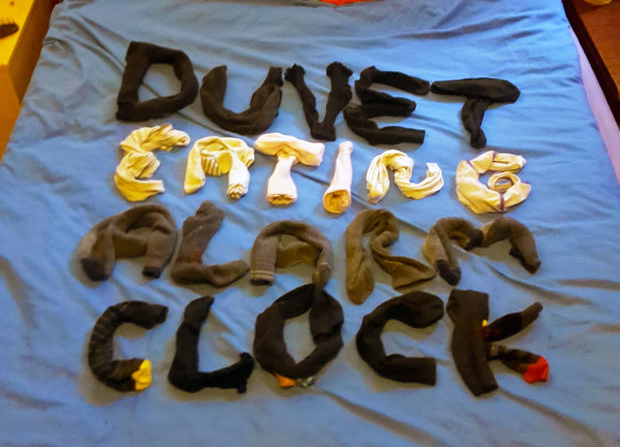 When you hear the words "Arduino alarm clock," likely you think of something that uses a real-time clock (RTC) module to wake one up in a creative way, perhaps with light patterns or pleasant sounds. Though creative, the Duvet Eating Alarm Clock is not pleasant, literally ripping the covers off of your bed for a very "rude awakening."
This project, the brainchild of YouTuber "1up Living," uses a modified mechanical alarm clock to signal an Arduino Uno to start the duvet stealing machine. A powerful winch turns a custom-made drum that progressively wraps the bed cover around it, leaving no option but to get up and get dressed!
If you need a little more motivation in the morning, you can find 1up Living's build instructions here.