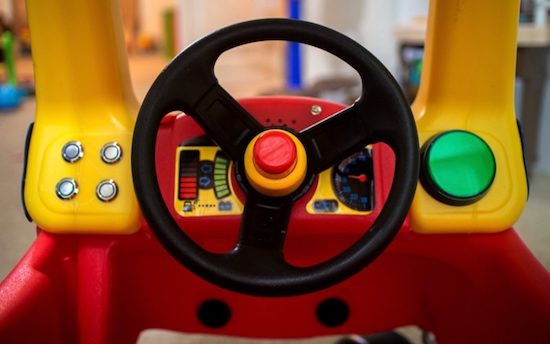 Using an Arduino Uno along with an Adafruit Wave Shield, Brent Chapman added more features to the Little Tikes Cozy Coupe including a push-to-start ignition and a sound system.
Although Chapman notes that the Coupe comes with some onboard entertainment options, he thought "his client" deserved something a bit more high-tech. This meant that he retrofitted the classic toy with several pushbuttons that allow him to select a fun song to play and replaced the key with a giant arcade button. He also 3D-printed a replacement hood for the car to cover the electronics, since the original was modified to fit them inside.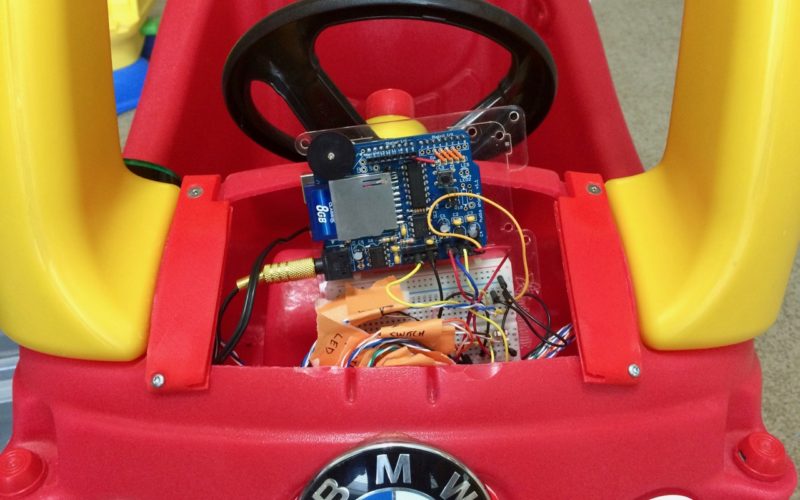 Per the second video on the project's page, his little client seems to be hesitant at first, but eventually starts happily car-dancing along to Mickey Mouse Clubhouse's  "Hot Dog Dance" tune that parents will probably be familiar with.
You can see the entire build, including videos and code, here or follow Chapman on Twitter to see what he's up to next!
The Cozy Coupe gets a much needed upgrade thanks to @arduino and the wave shield from @adafruit – https://t.co/9Y4UE5Z4Vu #ArduinoMonday pic.twitter.com/U1xWwQF9Bx

— Brent Chapman (@brentmore) January 9, 2017