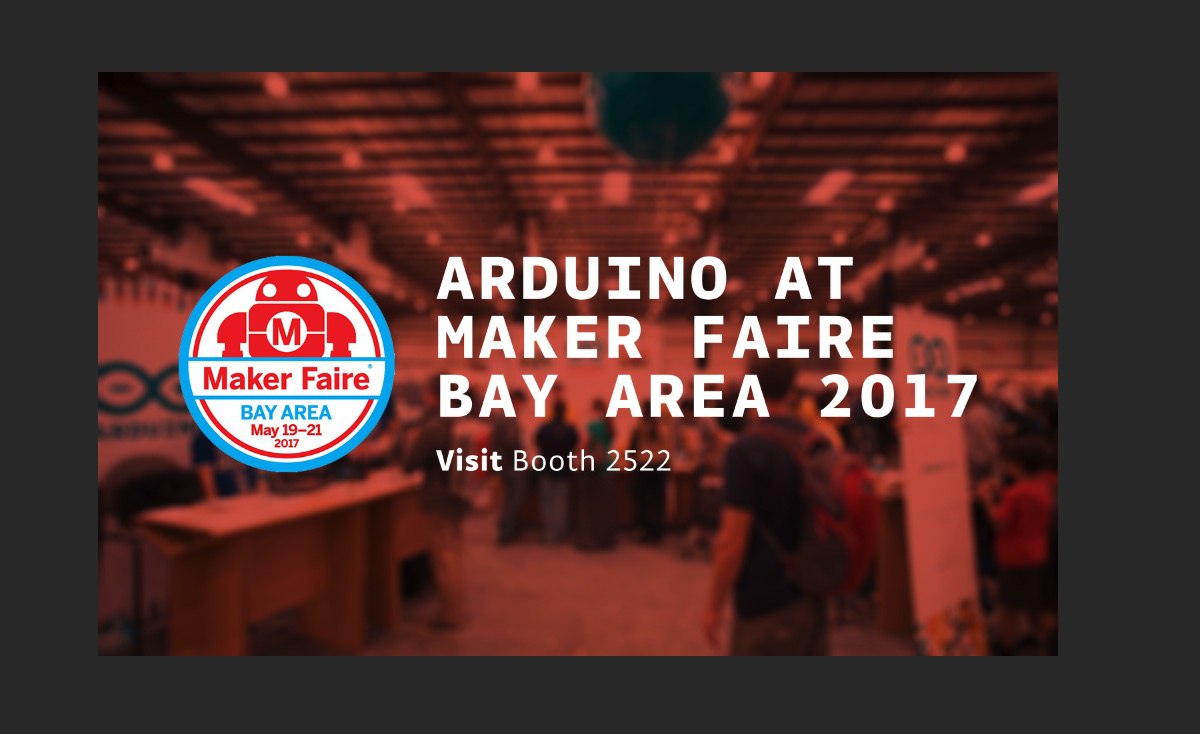 Arduino will once again return to Maker Faire Bay Area, taking place May 19th-21st in San Mateo, CA.
As a sponsor of this year's event, attendees will be able to meet our team, go hands-on with boards and projects, and even buy kits of their own at our pop-up shop at the Arduino booth. Makers can also learn about all of our recent developments as Massimo Banzi takes Center Stage for his annual 'State of Arduino' keynote on Saturday at 12:45pm.
Those who come by our booth (#2522) will have the chance to check out our new MKR family, which include the MKR1000, MKRZero, MKR2Uno Adapter, MKR Relay Proto Shield and MKR Proto Shield, along with some IoT demos created in collaboration with Officine Innesto and Fablab Bologna.
Why wait to get home to purchase your boards? The MKR lineup as well as a few special bundles–the MKR Family Developer Bundle, the UNO to MKR bundle and the Young Maker Bundle–will be on sale all weekend long. These kits will be available at a discounted price on-site and on our online store from Friday, May 19th to Sunday, the 21st.
But that's not all. We'll be joining our friends at Intel, where we'll be showcasing Arduino Education's CTC 101, a modular STEAM curriculum for schools looking to bring technology and programming into their classrooms. There, you'll also find a preview of some projects built with the Starter Kit 101, the latest collaboration between Intel and Arduino.
Whether you have a question about Arduino, want to speak with our team of experts, or simply want to take home a board, be sure to swing by our booth and store next weekend! For more information and tickets, check out Maker Faire's official site!
[original story: Arduino Blog]