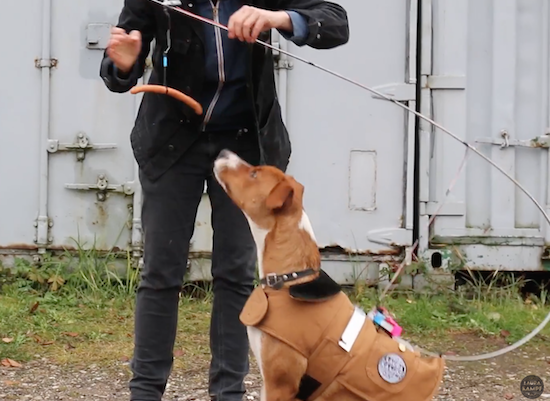 After recently meeting each another in Cologne, Simone Giertz and Laura Kampf decided to put their creative minds together to build a cartoon-inspired robot for Kampf's dog, Smudo. The idea is fairly straightforward: a device that "makes a dog walk itself" by dangling a piece of sausage in front of their head.
The contraption consists of a lightweight, ergonomic aluminum harness that bends over Smudo, along with an Arduino Uno and a servo motor tasked with wiggling the hot dog around.
You can see how it works and hear more from the creators themselves the video below!